Recent Posts
Categories
Archives
Archive for November, 2009
Sunday, November 1st, 2009
One October 30, 2009 I had a fantastic thing happen to me. I did not break 80, but…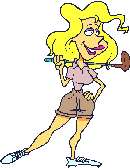 I HAD A HOLE IN ONE!
I could not believe my eyes.
I had hit the ball really, really high and so I was watching and watching, hoping that it would make it over the water and the sand trap and on to the green.
Well, that sweet little golf ball hit the front of the green and then followed the break right into the center of the hole.
I have to say it was maravilloso!
It was one of the most awesome experiences I have had.
I was playing golf on this glorious day with my husband, Joe, my friend, Debbie, and our regular caddie, Salvador.
I had 42 on the front nine, but was only one over on the back when we arrived at the par 3 fourteenth. I have to say, I had breaking 80 on my mind.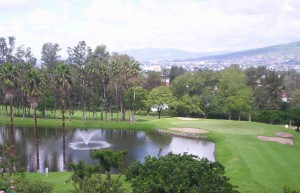 Then this fabulous thing happened to me. I am sorry to say that I bogeyed in and did not break 80. But…I guess I can handle that after a glorious hole in one.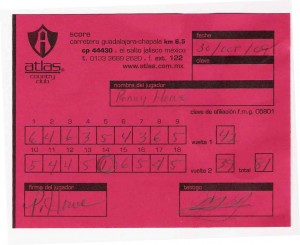 I want to wish all of you golfers out there a fabulous time on the golf course. And if you have not had the pleasure of experiencing a hole in one, I am wishing you all the luck in the world.
If you have had the privilege, congratulations to you! You really know how it feels.
Having the experience of breaking 80!
Having the experience of a hole in one!
I am one lucky girl.
Wishing you less strokes on the golf course, a hole in one, and most of all, happiness in whatever you try to accomplish.
Penny