Recent Posts
Categories
Archives
October 18th, 2009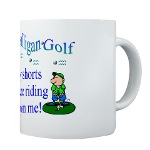 Mulligan golf excuses are funny golf sayings to use when a golf mulligan is needed.
Every day I am on the golf course, I listen all around me to the varied amount of golf funnies that come out of the mouths of golfers! I am sorry to say that I am not immune–I have a few favorites of my own.
Golfers and golf excuses seem to go together. A golfer's favorite golf excuse can transform into a great unique gift.
Click on the golf t shirt designs to see them larger. Thanks.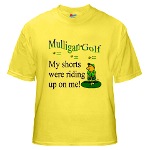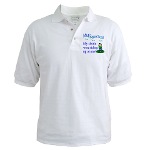 What is your favorite golf mulligan excuse?
I look forward to hearing what it is.
Wishing you a great day on the golf course.
Penny
—————————————————————
Thinking of selling mulligans for charity at your golf tournament?
Click here for free mulligan golf tickets.


Hope you enjoy them and they give you a chuckle.